Replace your damaged buxus hedge
Buxus hedges are being destroyed by invading caterpillars.
Don't despair! Now is the time to claim back your garden – find out how.
Buxus box hedges in North London are being destroyed by tree caterpillars. Now is the time to take charge and reclaim your garden from this invading species. We're seeing more and more cases across North London of the box tree caterpillar eating its way through front and back garden hedges. They only arrived in Britain in 2011 and can quickly defoliate box plants and leave your garden looking desolate in their wake. If you have a Buxus or box hedge don't despair! Our expert team can advise on Buxus alternatives which look great and are similar in structure. We have over 30 years of planting experience and have strong relationships with plant suppliers – so are an ideal partner for tackling tree caterpillar infestations.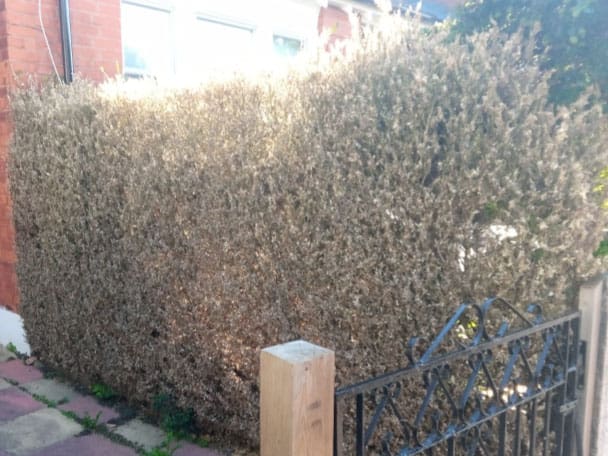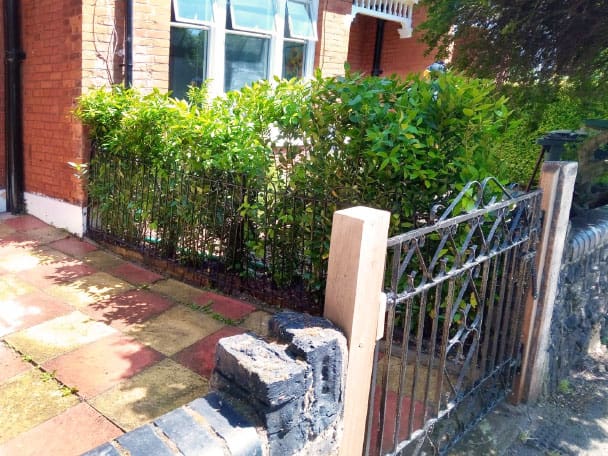 Get in touch with our team today and stop the problem before it develops. You can:
What are some signs that my hedge has tree caterpillars? 
• The pale yellow flattish eggs are laid sheet-like, overlapping each other on the underside of box leaves
• Newly hatched caterpillars are greenish-yellow, with blackheads. Older caterpillars reach up to 4cm (1¼in) in length and have a greenish/yellow body with thick black and thin white stripes along the length of the body
• The pupae are concealed in a cocoon of white webbing spun among leaves and twigs
• The caterpillars eat box leaves and produce webbing over their feeding area. Plants may also show patches of dieback which may be especially apparent on trimmed plants.